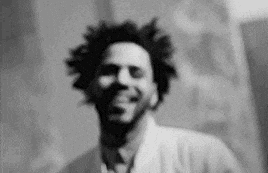 There's always conversation and dialogue surrounding the Black natural hair movement, but in the past couple of years, the conversation is shifting from the social and political context of Black women and their hair to their male counterparts. As intriguing and infuriating the conversation surrounding Black hair is, Black men have been slowly rejoining the natural hair resurgence. Not only is natural hair associated with self-love and Black identity, but it's also associated with freedom. Freedom that's not exclusively for Black women.
And when it comes to Black women and their natural mane, there still seems to be a sense of competition amongst us. Recently, Kash Doll posted a photo on Instagram rocking her natural hair, and most of the comments were shady like "But you don't have edges" and "Why do our Black women feel the need to explain their hair length. White women don't do that."
The Detroit rapper responded to the hate by posting more photos boasting about her natural hair, and even started the #NaturalChallenge.
But while the ladies beef about whose hair is the longest, the men are creeping up and changing the game by embracing their natural hair. It's no secret that Black men have experimented and indulged in hair trends like relaxers, jheri curls, and press outs, but like women, Black men are now returning to their roots – literally. Within the social and political climate of our country, we've been noticing the gradual hair changes of a lot of our favorite rappers and singers.
Kendrick Lamar and J. Cole made two of the most politically charged rap albums of the past five years, and both rappers ditched their clean-cut caesars to let their natural hair flourish. And let's not forget that the King of Hip Hop, Jay-Z is letting his locks burgeon. While most men won't start hair blogs or do natural hair tutorials on YouTube, there's enough Black men making the natural journey to at least begin a healthy conversation about our textured coils.
Check out all the Black male artists who've embraced their natural hair below.
Not Just The Ladies: 7 Black Male Artists Who've Embraced The Natural Hair Movement  was originally published on globalgrind.com
1. J. Cole
Source:Getty
J. Cole began letting his hair grow out while crafting his platinum-selling album "2014 Forest Hills Drive." Four years late and he's a loc-rocking GOAT.
2. Jaden Smith
Source:Getty
3. Kendrick Lamar
Source:Getty
4. The Weeknd
Source:Splash News
5. Jaden Smith
Source:Getty
Jaden started his hair movement back in 2015 with a funky fro, then rocked cool unkempt locs before he chopped them off for a fresh cut.
6. OG Maco
Source:Instagram
OG Maco jokes that he has his own emoji, and in some respect he's right. The "U Guessed It" rapper's blond unkempt high top was his signature look and his favorite emoji, until the locs flourished.
7. Lil Uzi Vert
Source:Instagram
Uzi never really strayed to far from his signature locs look.