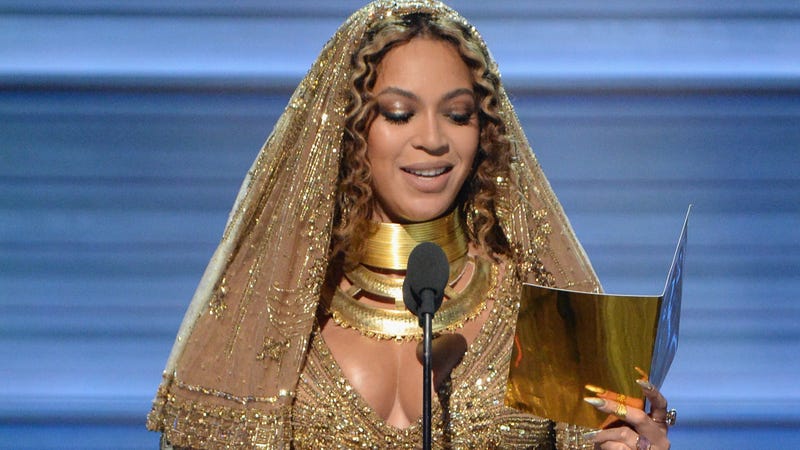 getty images:
Even though Beyoncé Knowles-Carter might be recovering from giving birth to twins, everyone knows that Queen Bey never really rests. The megastar recently announced the four winners of this year's Formation scholarships, each of whom will receive $25,000 to cover tuition to pursue their educational and artistic goals.
Beyoncé created the scholarships as part of the celebration for the anniversary of her hit 2016 album, Lemonade. Named after the album's last song, the Formation scholars were selected from female students pursuing studies in creative arts, music, literature or African-American studies at Berklee College of Music, Howard University, Parsons School of Design and Spelman College.
The four women selected as Formation scholars will receive their awards for the 2017-2018 academic school year, according to The PBS NewsHour.
Bria Page, a 19-year-old English major at Spelman College, will be conducting research on "black women and their political spaces"—a project inspired by the Lemonade album.
Sadiya Ramos, who is also 19, is a dancer enrolled at the Berklee College of Music. Ramos has danced with the American Ballet Theatre, performed with Stevie Wonder and appeared in a video protesting the death of Philando Castile.
Maya Rogers, 36, was the first person to earn a certificate in music therapy from Howard University. As one of the scholarship recipients, Rogers wants to use the scholarship to further her education in pursuit of her ultimate goal of using music to help children with disabilities.
Avery Youngblood, a 23-year-old Stanford graduate, now studies at Parsons School of Design. She is interested in design as a means of conveying messages about race, ethnicity and linguistics
CLICK HERE to read story
source: TheRoot.com
Beyoncé's $100,000 Formation Scholarship Recipients Revealed was originally published on praisecleveland.com
Also On Joy 107.1: